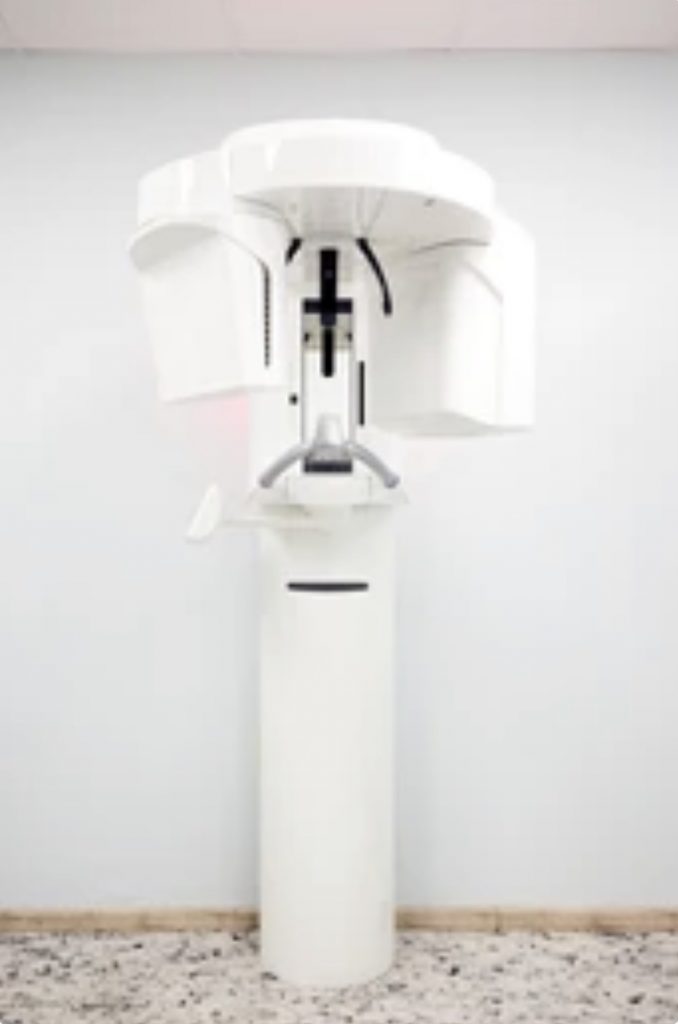 Cone beam computed tomography (CBCT) is an advanced imaging technique used in dentistry to create 3D images of the oral and maxillofacial region. It is similar to traditional computed tomography (CT) scanning but uses a cone-shaped X-ray beam, which allows for more precise and detailed imaging of the targeted area.
CBCT scans can provide dentists with valuable information about the teeth, bone, and soft tissues of the face and jaw, including their shape, size, and position. This can be especially helpful in planning and carrying out complex dental procedures, such as implant placement, orthodontic treatment, and oral surgery.
One of the primary advantages of CBCT imaging is its ability to provide high-quality images with relatively low radiation exposure. The cone-shaped beam used in CBCT scanning allows for a focused and targeted approach, reducing the amount of radiation needed to produce clear and accurate images. Additionally, the ability to capture images in 3D allows for more precise measurements and evaluations than traditional 2D X-rays.
Despite these benefits, CBCT imaging does have some limitations and potential risks. One potential risk is the relatively high cost of the equipment, which may not be feasible for all dental practices. Additionally, the use of radiation in CBCT scanning can pose a small risk of radiation exposure, although the amount of radiation used is generally considered safe for most patients.
Overall, CBCT imaging is a valuable tool in modern dentistry, allowing for more precise diagnosis and treatment planning. As with any medical technology, it is important for dental professionals to weigh the benefits and risks of CBCT imaging on a case-by-case basis and use the technique judiciously to maximize its potential benefits while minimizing any potential risks.